Swaffham Museum
The Archaeology Room
Discover local pre-history and Swaffham's Anglo-Saxon past.
In the 1970s a Pagan Saxon cemetery was discovered in Swaffham. Some of the finds are on loan to us from Norwich Castle Museum.
One of our lady volunteers has spent 20 years with her metal detector searching the fields in neighbouring Sporle. Her finds reflect over 2000 years of life in the village.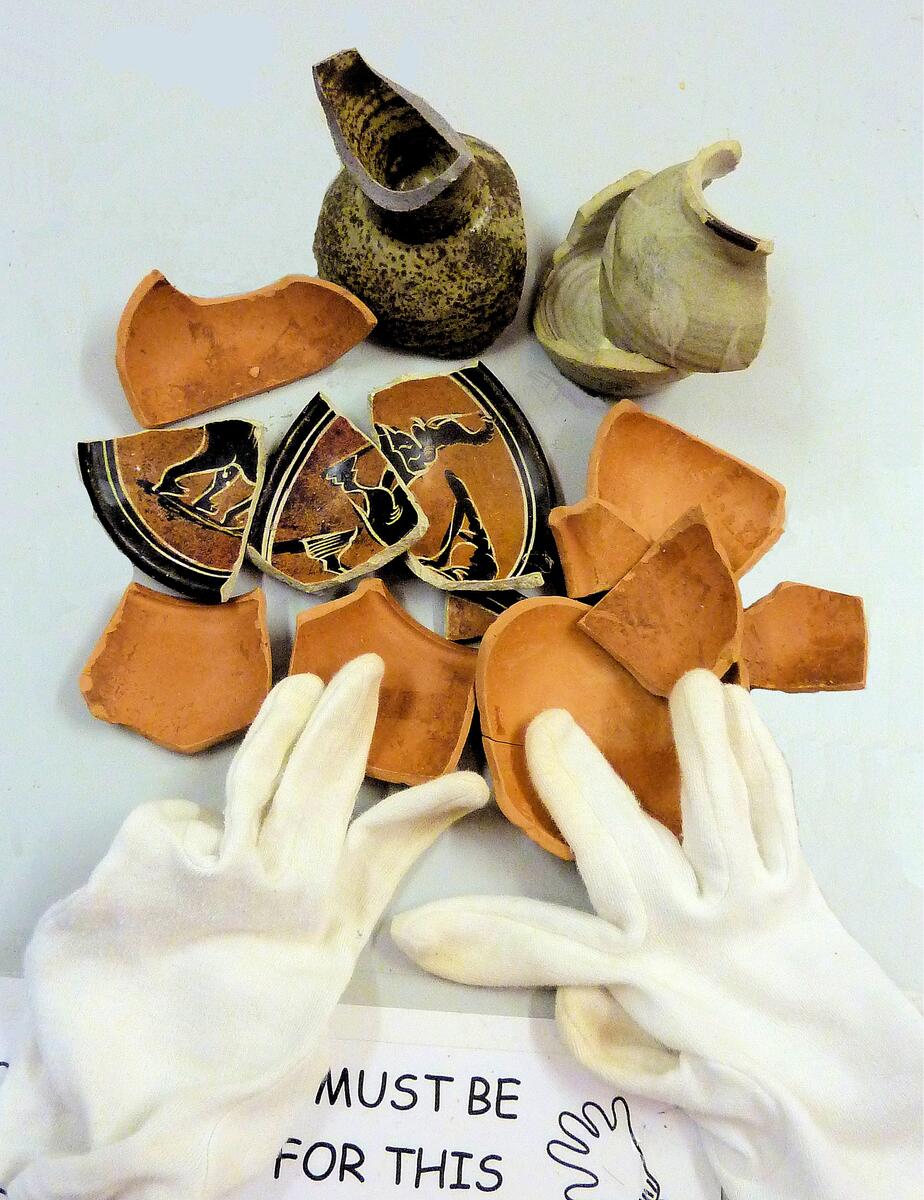 Younger people may enjoy piecing together pieces of pottery in this room.