The David Butters Room
In here you will find a model of Swaffham town centre made in the 1930's.
Currently this room displays posters from before and during World War II. During these years Swaffham had two printing businesses – Coe's and Gould's - who did all the printing for Swaffham, the villages and far beyond. Swaffham Heritage has a large collection of these posters. Unfortunately, it seems that the event managers rarely dated them as to the year.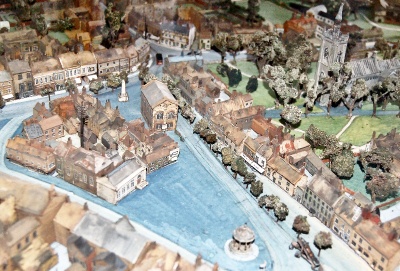 During 2019 Swaffham Rotary celebrated its 50th anniversary. The David Butters Room hosted their photographic competition 'Capture Swaffham'. This was open for all ages to enter. Go to our Virtual Museum page and you will see a video of all the photographs, seeing Swaffham through the eyes of these talented photographers.
The inspiration behind this is the work of Leslie Kendle (1912-1985) who was a keen collector of photographs and information about the Swaffham that he and his ancestors knew.