Tourist Information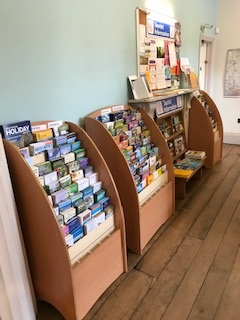 The Tourist Information Centre is in the Museum Shop. Here you will find a wealth of information about the area, covering around 50 mile radius, with a large selection of leaflets on the visitor attractions. We also have bus timetables and a good selection of maps. Our lists of visitor accommodation and websites for walks can be downloaded below.
Our stands have everything well displayed and easily accessible.
The opening hours are as for the Museum Shop - 10am to 4pm Monday to Friday, and 10am to 1pm on Saturdays, apart from Good Friday when we close.
Contact us: email - swaffhamtic@gmail.com or Tel. 01760 721230 during opening hours